NATO Special Operations Headquarters Comprehensive Defence Table Top Exersise held in Greece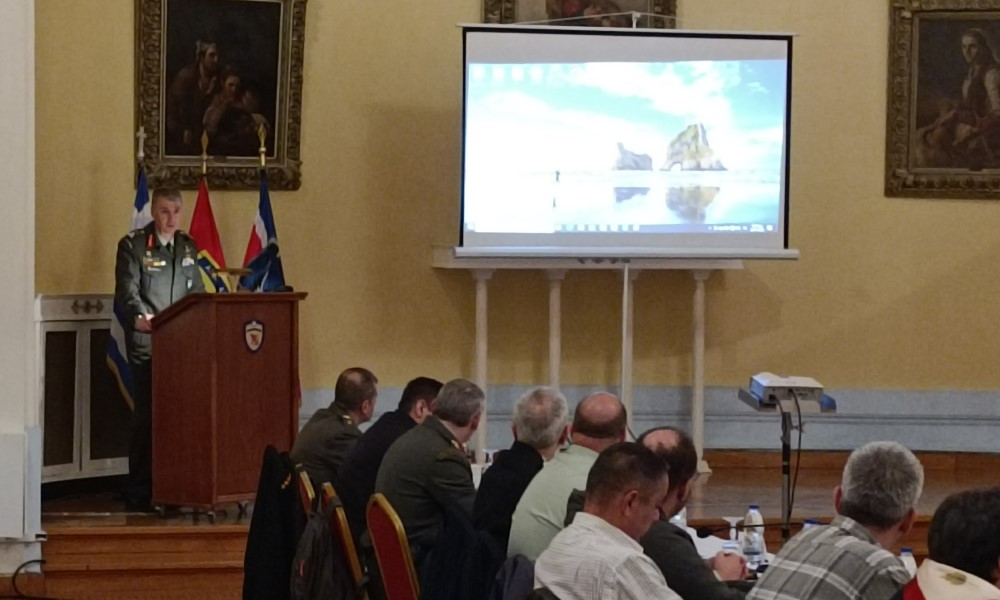 MONS, Belgium – More than forty senior military and civilian leaders from across Greek political and military offices gathered at the Hellenic Armed Forces Officers' Club to participate in a tabletop exercise organized by the Hellenic Special Warfare Command and NATO Special Operations Headquarters (NSHQ) from Nov. 30 to Dec. 1, 2022.
The exercise, which focused on developing a shared understanding of Comprehensive Defence, was conceived and constructed within the framework of a list of NSHQ initiatives to support Greek Special Operations Forces.
The main goal of the exercise is to expand and contribute to broader knowledge, thoughts and ideas on the contemporary threats, which are not limited to conventional incursion by uniformed military forces. Based on recent events, many countries are reviewing and expanding their hybrid strategies, capabilities and tactics, challenging the traditional understanding of invasion by a foreign country.
The exercise identifies best practices and opportunities to enhance national programmes and policies for Greece to educate, inform, and enable all members of societies to defend themselves and their nation against external threats.
Lieutenant General Georgios Tsitsikostas, Commander of the Hellenic Special Warfare Command, provided remarks stressing the importance of developing a structure that will enable Greece to develop a government-led, whole-of-society approach to counter hybrid threats.
"Within this context the Special Operations Forces play an essential role as significant multi-dimensional, entrepreneurial integrators and key players shaping a symbiotic relationship between them and the rest actors of the national defense in the complex mission of resistance during crisis and occupation," said Lieutenant General Tsitsikostas.
Doctor Konstantinos Balomenos, General Director of National Defence Policy and International Relations of the Hellenic Ministry of Defence, addressed the main threats and challenges of the security environment in the Southeast Mediterranean. Doctor Balomenos also addressed the vulnerabilities in Hybrid Warfare and the importance of resilience through a whole-of-society approach.
Colonel Bozhidar Boykov, NSHQ Strategy, Concept Development and Experimentation Director, highlighted the critical roles Special Operations Forces can perform across all phases of Comprehensive Defence. He thanked the Hellenic Special Warfare Command for hosting and leading these efforts within Greece at a time when the Alliance faces global challenges.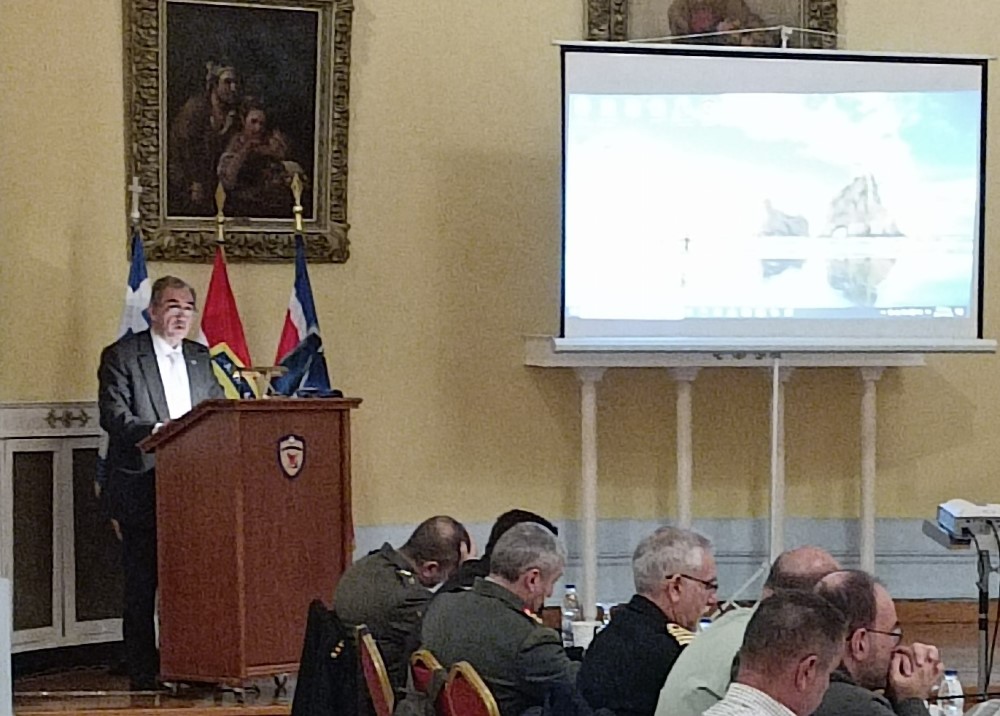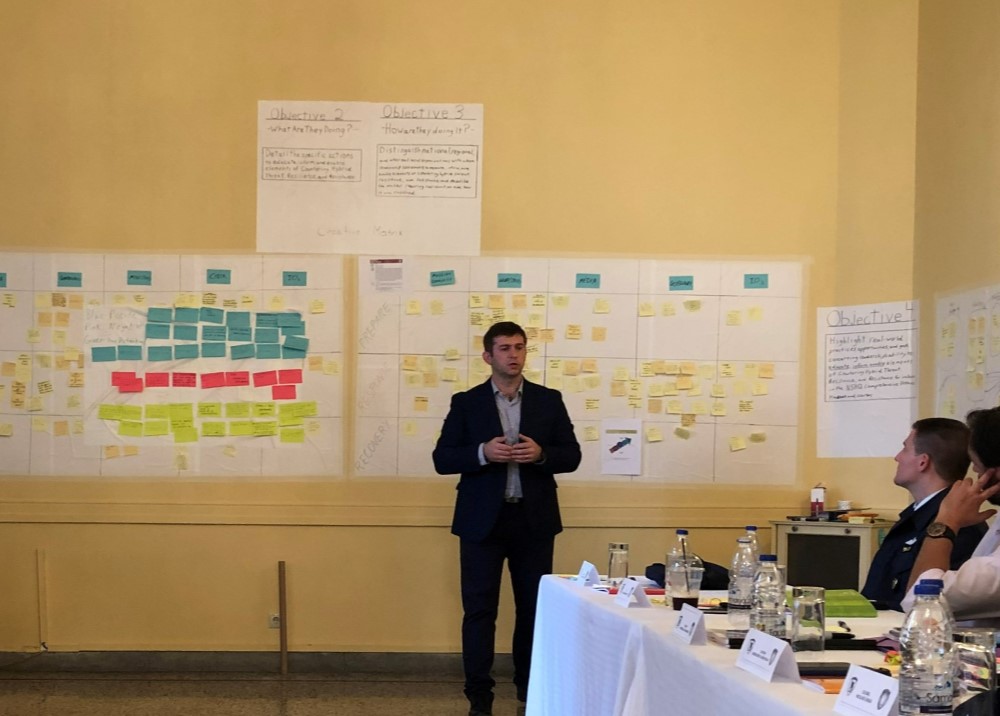 "The role of NSHQ is to ensure that the Allies are well informed, educated and prepared to build a society which can withstand outside pressure and recover rapidly from any type of disruptions, to establish public institutions which can counter effectively hybrid attacks in whatever form they may materialize, and to develop nationally authorized resistance capabilities prior to an invasion and full or partial occupation resulting in a loss of territory and sovereignty," said Colonel Boykov. "I would also like to thank the Hellenic Special Warfare Command for leading these efforts within Greece at a critical time for our Alliance."
A nation's ability to successfully deter and, if necessary, defend against threats is contingent upon its willingness and ability to integrate all of its elements of national power, including the power of individual citizens. This exercise presents methods for building a resilient society, countering hybrid threats and developing resistance capabilities. It also underlines SOF's unique contributions, especially its role as a catalyst, often helpful in facilitating whole-of-society integration.
Additionally, this workshop serves the broader initiative to enhance interoperability and resilience across NATO as the Alliance faces a more unpredictable world.
Story by NSHQ Public Affairs Office.