Senior Leaders across NATO Special Operations convene in Athens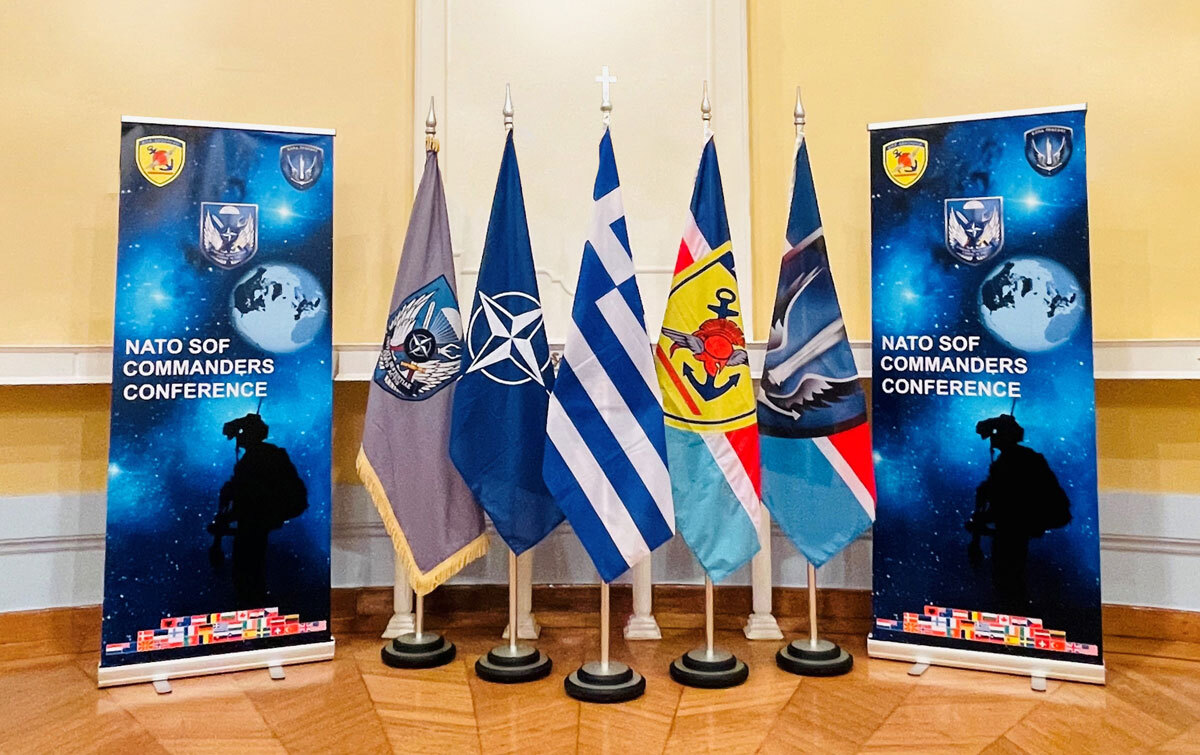 ATHENS, Greece – NATO Senior Leaders from Allied and partner special operations met in Athens, Greece, for the NATO Special Operations Commanders' Conference from Sep 20 to 22, 2022.
More than 30 Alliance and Partner nations participated in the conference co-hosted by Hellenic Special Warfare Command and NATO Special Operations Headquarters (NSHQ) to discuss Special Operations current operational environment and the transition from an Afghan-centric approach to supporting NATO's deterrence and defence posture.
The conference seeks to promote efforts to align strategic planning, modernisation efforts and military activities. It also provides a venue suitable for cultivating insightful discussions on the strategic environment and exploring increased coordination and interoperability opportunities.
General Konstantinos Floros, Chief of the Hellenic National Defence General Staff (HNDS), provided opening remarks for the conference, emphasising that the SOF role and relevance derives from their special connection, the same language they speak, their common understanding and proficiency, their capability to achieve more with less, their focus on quality over quantity, and their training and high mobility. For all these reasons, our political masters are provided with invaluable choices and options in peacetime, crisis and war! Because SOF provide and deliver, and this is their added value for our Nations and our Alliance.
Today's threats target NATO's shared values. For NATO SOF leaders, it is crucial to understand and ensure national plans are coordinated and integrated with NATO plans. The 'Deter and Defend' concept connects a hierarchy of integrated plans that cover the spectrum of peace, crisis and conflict.
Building on discussions from last year's SOF Commanders' Conference, leaders focused on the implementation and the operationalisation of NATO's deter and defend strategy. In addition, SOF Leaders focused on how Special Operations are nested within the hierarchy of plans coupled with the 360-degree approach to security.
"Taking time to meet in person and build SOF relationships between command teams is critical for having frank discussions about SOF's role in NATO as the Alliance faces continuous, evolving, and multi-directional threats," said Lt. Gen. Antonio Fletcher, Commander NSQH.
At the conference's conclusion, commanders and command senior enlisted leaders had the opportunity to share their insights and final thoughts.
The conference, which NSHQ Commander always chairs, is hosted at different headquarters across the NATO Alliance on a rotating basis.
The next conference will be held in the Spring timeframe.
Story by NSHQ Public Affairs Office.