Special Operations Forces Advisors Discuss the Role of SOF and Collective Defence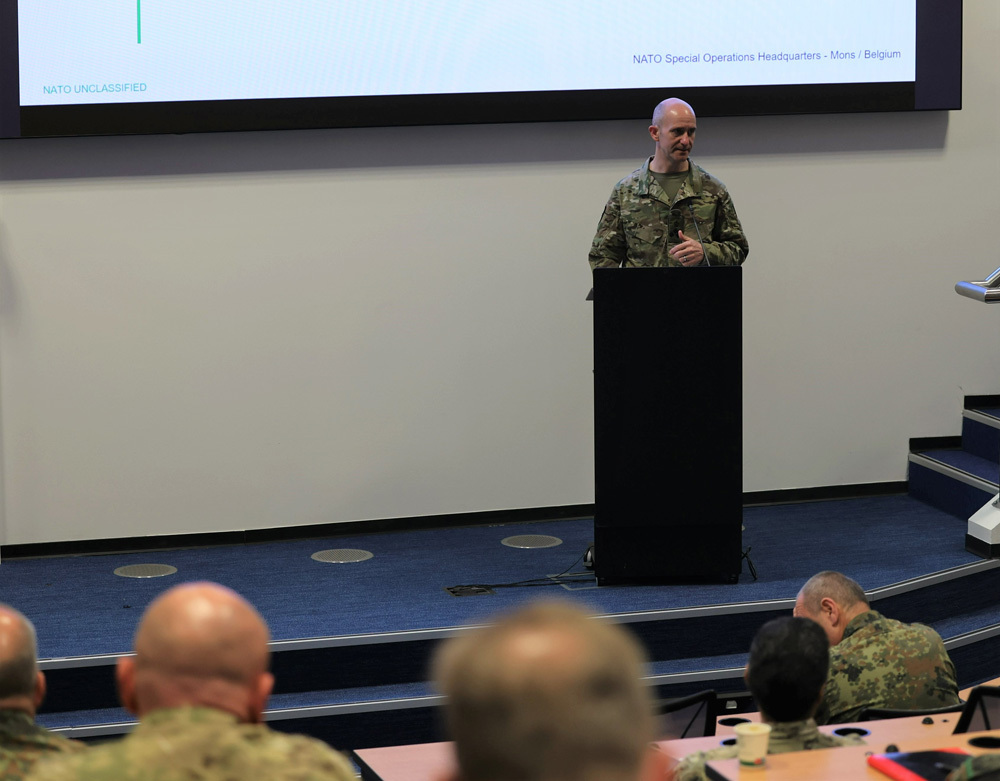 Brig. Neil Grant, NSHQ Deputy Commander, provided opening remarks at the NATO Special Operations Advisors conference on May 3, 2023 at NATO Special Operations Headquarters.
Mons, Belgium – More than 30 Special Operations Forces Advisors across the NATO military alliance converged at NATO Special Operations Headquarters on May 3-4, 2023. The conference focused on the Special Operations Forces' support to NATO's collective defence, partnerships, and ensuring relationships are in place to set the conditions for success in support of the Alliance in peace, crisis, and conflict.
With Russia's actions in Ukraine and the threat of Terror Groups, NATO faces a complex and unpredictable security environment. As a result, the Alliance is responding with a fundamental shift in our deterrence and defence.
Special Operations Forces (SOF) are vital to the coherent, strategic defence of the Alliance through integration, interdependency, and interoperability of SOF with conventional forces. In addition, SOF and conventional forces continue to build mutual trust and confidence through training and education in a multi-domain environment.
The Special Operations Forces Advisors, often referred to as SOFADs, serve an integral role across the NATO military structure, effectively integrating the role of special operations into military planning strategy.
This conference provided an opportunity for the SOFADs to strengthen the SOF network through shared awareness and an opportunity for increased coordination, interoperability, and strong working relationships.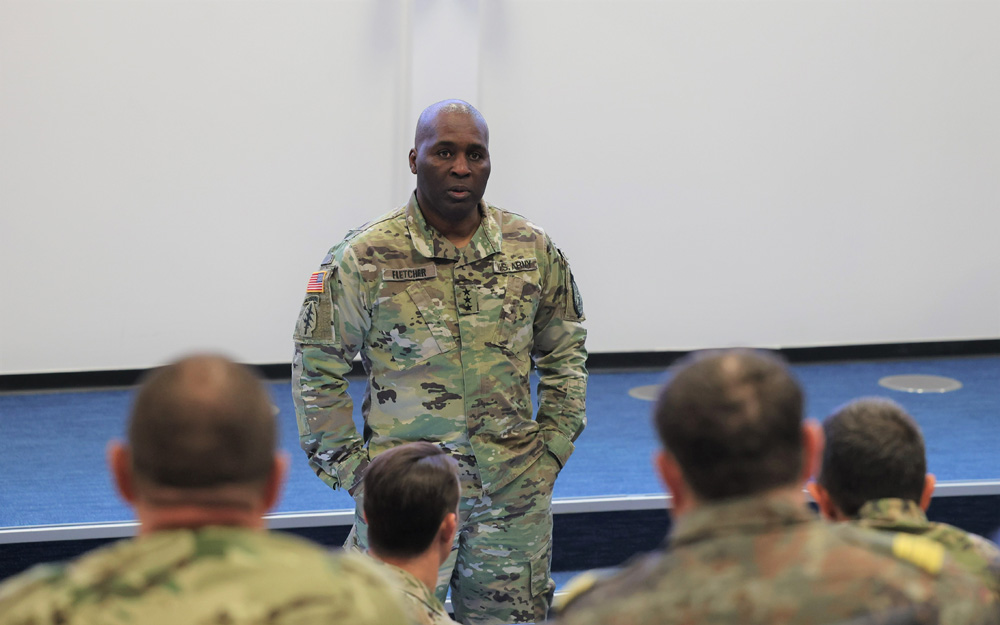 Lt. Gen. Antonio Fletcher, NSHQ Commander, addresses the NATO Special Operations Advisors at the end of the conference on May 4, 2023 at NATO Special Operations Headquarters.
Lt. Gen. Antonio Fletcher, Commander, NATO Special Operations Headquarters, shared his thoughts on the role of NSHQ and the SOFAD network, "this conference is an opportunity to grow and build the SOF network. As SOFADs, through your ability to integrate, align and connect with the SOF network, you provide the breadth and depth of SOF to your organization and the ability to connect SOF and conventional forces through active campaigning."
Throughout the conference, the SOFADs discussed the importance of delivering SOF support to NATO strategic effects setting realistic preconditions for success and deterring NATO's adversaries. The power to achieve this comes through the SOFAD network and the connection and collaboration with other domains, partners, and stakeholders.
NSHQ, in close coordination with the SOFADs, will continue to provide SOF advice to Supreme Allied Commander Europe (SACEUR) and other senior military commanders fully nested with the defence of the NATO Alliance.